Meet 4=1 at IBC 2019!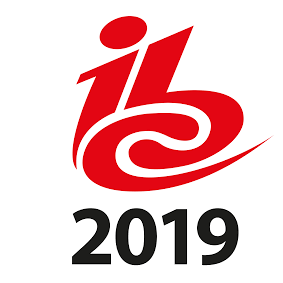 Our team has been very productive last year, so we are travelling to Amsterdam from September 13th to 17th with suitcases full of new software tools. All of them designed to make your production life easier.
We are co-exhibitors at the SCISYS Media Solutions booth located at B38 in hall 3.
Just look out for the Panoo pod by 4=1 and we will take you on a tour of our latest products.
Featured Products
Keep an eye out for the PANOO and OVER presentations at 4=1's co-exhibitor space on the SCISYS Media Solutions booth B38 in hall 3 at IBC 2019.
PANOO is designed to replace conventional TV-Sets on editor desks and in newsroom scenarios.
Also worth checking: See how SCISYS Media Solutions' Viura and 4=1's OVER have teamed up to build the perfect visual radio solution.
See you in Amsterdam
Register here for your complimentary IBC 2019 pass with the 4=1 code: 6379.
For more information or to set up an appointment with our experts, get in touch with Guido Randzio by clicking here or via mail to guido@viergleicheins.de.
PANOO
IPTV Multiviewer for Editorial Desks and Vidiwalls
Controlled by Easy-to-use Desktop Remote Application
Up to 16 Simultanous IPTV Programs, Webstreams & Browser Content
Central Administration and Updates
go www.panoo.com

IPTV Multiviewer

OVER
Automated Video Content Creation
Event-driven Timelines
Odeon Workflows
Multisource Data Integration
Animation Templates
FlypSite Integration
go www.over.radio

Visually Enhanced Radio

ODEON
Broadcast Centric Workflow Automation
XML & JSON Processing
Distributed Video Encoding
Web-based Media Management

Scriptable Workflows

FLYPSITE
Live CMS for Social Walls and Social Feeds
Collect, Curate & Publish
Digital Signage, Web and Broadcast Delivery
GDPR Compliant
go www.flypsite.com

User Generated Content Platform
4=1 product portfolio presented by Guido Randzio at IBC 2019
Video: SCISYS Media Solutions